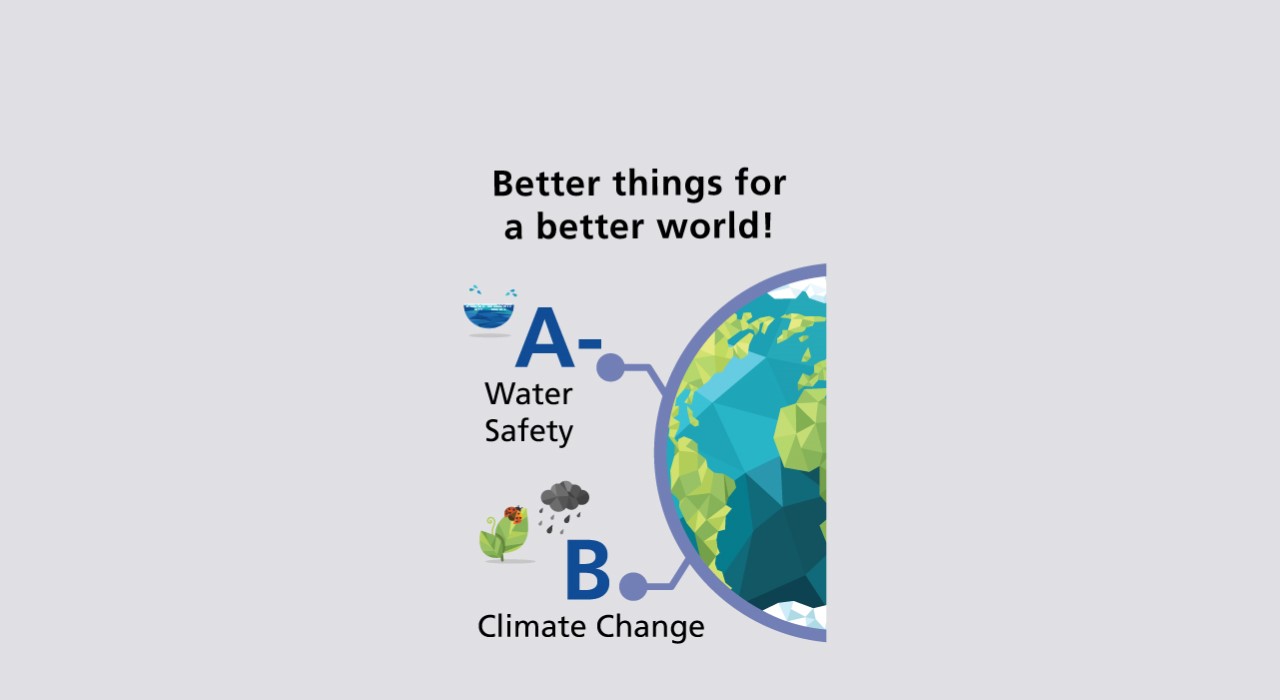 Successful at CDP This Year Too!
As Aksa, with the "We can't change it if we can't measure it" motto, we measure and report our impact on environment. Under the scope of our Environmental Sustainability policy, we calculate our carbon footprint within the framework of ISO 14064-1 standard since 2010 and our water footprint within the framework of ISO 14046 since 2017. Also, we get our report verified by an independent company.
Moreover, we report annually under climate change and water safety topics at the CDP platform, which is the world's most common environment reporting system, and with the "If you can't measure it, you can't change it" motto, requires corporate companies to declare transparently the actions they take in order to reduce environmental risks.
We would like to share with you that according to the evaluation performed related to our 2021 performance, our Climate Change report was declared as B while Water Safety report was declared as A-.
So, what does these grades mean? In which areas we should take responsibility according to them?
Fighting with climate change is an unquestionable subject when it comes to a sustainable economy. CDP is an institution which makes the environmental data transparent and puts it in a place where it can be accessed by business world's decision making mechanisms. CDP believes that measurement and reporting are key factors for increasing corporate awareness for effectively managing the carbon and climate change risks, and invites the biggest companies of the world to report their climate risks and low carbon opportunities.
Water safety is a vital subject for fighting with the climate change and protecting the companies' profit net. For their efforts regarding water safety, CDP's aim is to ensure that the companies report about it, and to help the customers and investors reduce their environmental impact by using their power in the business. The data collected by the institution enables the decision makers to reduce risks, capitalize taken actions and lead for a more sustainable world.
And as Aksa, we will continue to work and make an effort to always improve our scores for a more sustainable future!